Testing Benches & Mock Ups
Testing Benches simulate loads that can occur over the life time period of a product. In this way of testing potential for optimization or new requirements can be found at an early stadium of a project.
We also develop testing facilities and testing methods that allow an early and reliable detection of weaknesses of a product during life time tests.

We plan, define and arrange built up and construction of your Mock Up for train door testing or other testing benches for reliability tests.
We also help with finding and preparing testing strategies and methods for your project, in order to validate your or your customer's products.
We plan your Testing Benches and Mock Up according your validation test plan.
Mock Ups for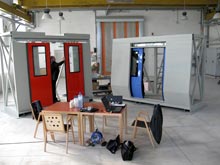 Load Tests (EN 14752, UIC 566 and others)
Shock and Vibration Tests
Aerodynamic Load Tests
Functional and Degraded Mode Tests
Air Tightness Tests
Water Tightness Tests
Noise Transmission Tests acc. ISO 140
Endurance Tests
Test benches for component tests of train door or steps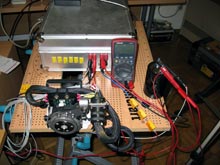 Push Buttons
Train Door Motors
Capacitor
Limit switches
And much more
Simulated long life testing of heater for household utensils
Washing Machines accelerated aging tests
Dish Washer
Tumble Dryer
Water Heater
Boiler for coffee maker
Chlorine tests of heater
Test Bench for Solar Panels
Test Bench for air flow and pressure drop measurements